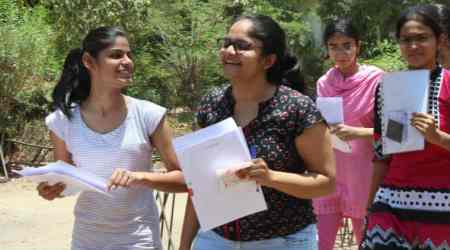 The Centre is looking at a proposal to make the National Eligibility Cum Entrance Test (NEET) mandatory for students planning to study medicine abroad, a senior health ministry official has said. Clearing NEET is a must to study medicine in any government or private medical college in India. Under the new proposal on which the Union health ministry has started stakeholder consultations, a student who has not cleared NEET will not get the Essentiality Certificate (EC) from the Medical Council of India that is required for admission in any medical college outside India.
First mooted in 2013, NEET became the sole exam for entry into all medical colleges from 2016 after prolonged court battles with deemed universities, minority institutions and states contesting the common test on a myriad grounds.
According to government sources, the ministry may, at a later stage, look at the option of issuing ECs only to students going to institutions that rank high on their respective national lists. Both moves, the government hopes, will streamline foreign medical education and raise the dismal pass percentage in the Foreign Medical Graduates Examination (FMGE) that students have to clear before they get the licence to practise medicine in India.
"The pass percentage in the FMGE examination every year is in the range of 10-15 per cent. This is a function of two things — the quality of intake and the quality of training that the colleges impart. There is a need for some sort of control over this because there is no point in Indian students going for a five-and-a-half-year course abroad that costs a lot of money and then not being able to practise medicine once they come back. So we are looking at making NEET mandatory even for students intending to study medicine abroad. We have already started consultations," said the senior official in the health ministry.
About 6 lakh students qualify NEET every year of which only 67,000 can be accommodated in Indian medical colleges and another 27,000 in the dental colleges
[Source"cnbc"]