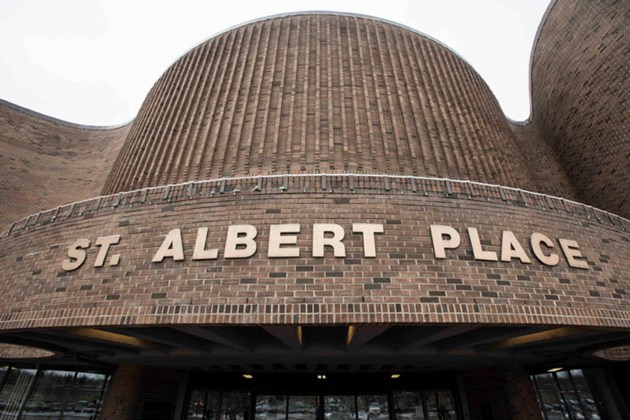 The St. Albert Housing Society says it is down to the bone on cost-saving measures, after facing a 42-per-cent cut in funding during the first year of changes to one of the city's major non-profit grant programs.
Society director Malcolm Parker said implications of this year's cuts involve limiting the society's ability to purchase additional affordable rental units in the future. The society received $53,573 from St. Albert's outside agency grant program this year, compared to $92,090 in 2018.
"That's a real kick in the backside, because it's really reduced our amount significantly and how do we make up the shortfall?" he said.
Last year, city council approved changes to the way its outside agency grant program is structured, in an effort to make the process more transparent and reduce percieved duplication of funding. The revised program sets a pot of money based on population, at $9 per capita.
Parker said the housing society is already as lean as can be on staffing and operational costs, and as a result is taking any rent income from its units at Big Lake Pointe and putting it toward covering the funding shortfall.
"It's significant because it just doesn't allow us to move forward in a real positive way for the community, like provide more affordable housing," he said.
Late last year, the society downgraded office spaces to save some dollars, and it currently only employs one part-time staff member. It has also been without an executive director for years, who would play a key role in fundraising, if the society could afford them.
"There's not much room to move when you think about it, because the expenses we have are all fixed expenses," he said.
St. Albert community grants and partnerships manager Anna Royer said in an email response the outside agency grant is "basic to ensuring the organization is able to open their doors" and groups are encouraged to seek a "variety of funding sources and to develop a fundraising plan,"
The program allows for up to 75 per cent of facility costs to be covered and 50 per cent of staffing costs.
However, Parker says the city should fully cover those costs and said the model is "flawed."
"I think they have to open their eyes a little bit and really recognize … what the benefit is to the community by supporting the cause," he said.
In March, efforts to establish a longer-term agreement between the city and housing society on funding fell through, which would have provided a more sustainable funding model.
The housing society faces unique challenges compared to other non-profits in the city, Parker said. Because they rent affordable housing units at Big Lake Pointe, the society is obligated to make mortgage payments and pay property taxes.
Moving forward into budget talks for 2020, Parker said he will continue "beating the drum" and lobbying council to find a solution for an agreement.
No funding overlap found
A freedom of information request submitted by the Gazette found there has been no duplication of funding between the outside agency grant and another major grant the city runs annually, despite worries from city administration that such overlaps existed.
When council was deliberating making changes to the outside agency grant program, one reason for moving ahead was to eliminate a perceived duplication of funding.
"Overlaps exist with the components groups are applying for through Outside Agency funding with their applications to other city grant programs," read a background sheet administration presented to city council during deliberations on the changes last year.
St. Albert chief legislative officer David Leflar said in a letter responding to the Gazette'sinformation request about overlapping funding between the Family and Community Support Services operating grant and outside agency grant: "no grant recipients were positively identified as having received duplicate funding."
When asked why the elimination of funding duplication was a main driver in the policy changes, Royer said in an email the city was acting proactively to prevent potential duplication, "to ensure that all groups were treated equally."
["source=stalberttoday"]