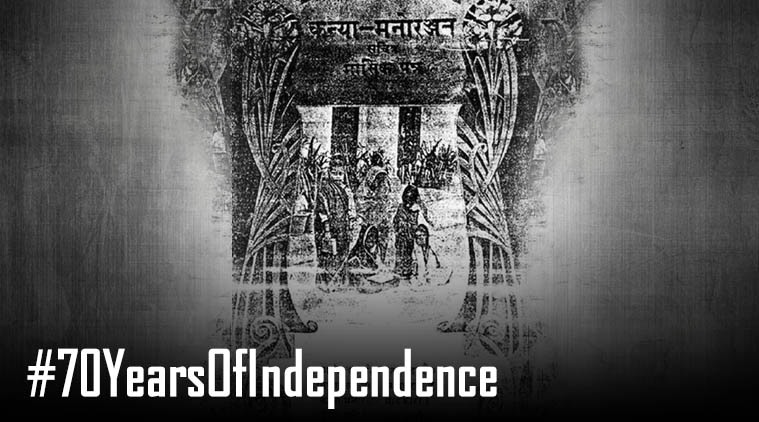 At the turn of the 20th century there was a heightened interest in the children's Hindi journals in India. The tradition of print was emerging, and prominent leading figures felt that is was important to instill in children a sense of national pride. Thus emerged the children's Hindi journals that functioned as pedagogical literary instruments steeped in morals, that prodded the readers to love their country. In the early 1900s, when the murmurings of nationalist activism had metamorphosed into a loud echo, many leaders felt that children of the country should recognise that their identity is inextricably linked to their nation – a sense of pride and patriotism therefore, needed to be ingrained in them.
Hindi – a language that was projected to bind India
Children's journals began to gain prominence as a new enterprise. Around this period, Hindi was also being positioned as a national language which would bring the country together. In her paper titled, 'Hindi Children's Journals and Nationalist Discourse (1910-1030)' Shobna Nijhawan wrote, "Like other periodicals, [children's books] projected Hindi as the common language of the people of India." She cites a children's journal, Khilauna as an example, which explains in one issue: "In Punjab one speaks Punjabi and one speaks Hindi in the United Provinces, Central Provinces and Bihar, Bengali in Bengal, Tamil and Telugu in Madras and Marathi and Gujarati in Bombay. Hindi is a language that can be understood by everyone…Today Hindi is Bharat's national language. The language that can be understood and spoken in all parts of the country is called the national language. Through the national language all brothers and sisters of a country are united."
Girls must be virtuous, modest and must have "sweet speech"
Homemaking and child-rearing was important to the agenda of the nationalist mission. Therefore, when it came to delineating and demarcating the social roles, children's journals functioned as the the didactic instruments that informed children how to grow into responsible, socially attuned adults.
One journal for example, underlined the ideal characteristics young Indian girls should have. Kanya Manoranjan was first published in 1913 in Allahabad by Omkar Press. Though it was positioned as a playful journal where young girls could read a gamut of stories, they were in fact guiding manuals training girls how to behave in society.
Interestingly, the editor of Kanya Manoranjan was Pandit Omkarnath Vajpeyi. In its first issue he wrote with a paternalistic tone, "[Kanya Manoranjan] has a unique purpose. It is true that many good periodicals for women's education exist. But whoever knows life will agree that small children, unmarried girls and school children cannot read articles that are designed for the entertainment and instruction of women. This is why a periodical that contains articles and poems for girls is required…Besides being instructive, we intend to provide entertainment for girls."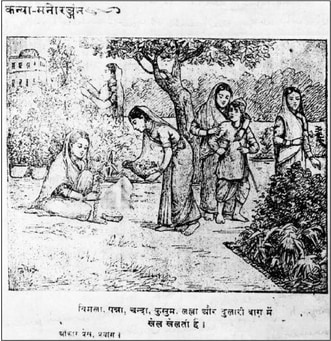 [Source"indianexpress"]