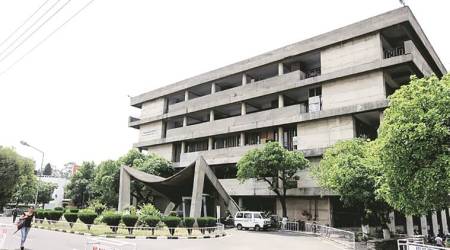 In a bid to ensure that they emerge victorious in the upcoming campus elections, the Punjab University Student Union (PUSU) has made special teams of leaders from each community who would be interacting with students in their mother tongue.
Talking to Chandigarh Newsline, PUSU president Nishant Kaushal, said, " We are just focusing on the sharing the achievements of our party among the new voters and for this purpose we have thought of interacting with the students in their mother tongue. As I belong to Himachal, so I would interact with all the Himachali students, so that they can have a better idea of what our party is about and they can have a better understanding about the party."
"The party has also planned to prepare a proforma, wherein party leaders would gather all the necessary information about each student. After gathering the necessary information, the party leaders will then decide which approach would be taken to convince the students to vote for us," Kaushal said.
Commenting on other strategies the party would be taking, Kaushal said, "The party will distribute pamphlets highlighting the party's achievements and weakness of our opponents. A leader with the same academic background will target each student from each department. For instance, a computer science student would be approached by a leader having the same background,so that that the student can get a better understanding of what the party has done for their concerned department," Kaushal added.
[Source"pcworld"]