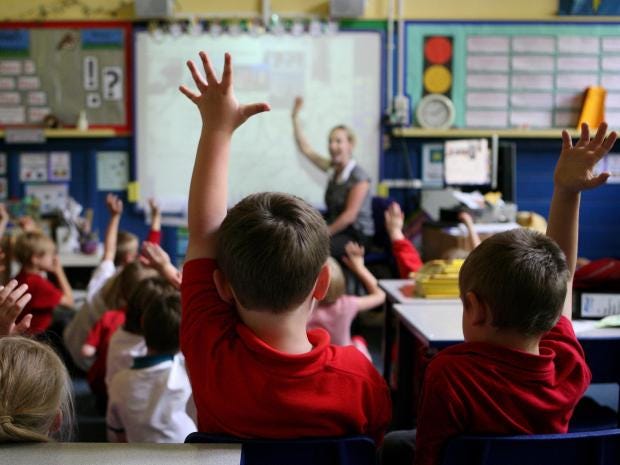 School spending plans outlined in the Conservative Party manifesto could see school budgets slashed by 7 per cent, a leading economic think tank has warned.
The party has committed to increase the overall schools budget by £4bn by 2022, but schools can expect to experience a huge deficit once inflation and student growth numbers are accounted for, the Institute for Fiscal Studies said.
In a new paper analysing each of the main political parties' proposals for education spending, the IFS calculated a fall in school spending of almost 3 per cent per pupil between now and the 2021-22 academic year.
This makes for a total cut of 7 per cent between 2015-16 and 2021-22.
Labour's plans would mean an increase in school spending per pupil by 6 per cent compared with present levels, and Liberal Democrat plans would protect spending per pupil in real terms at the 2017-18 level.
In a separate paper published at the same time, the Education Policy Institute (EPI) provided a scathing review of the main parties' manifesto pledges.
Despite the Prime Minister's promises that "no schools would lose funding" under the new National Funding Formula, the real terms cuts to per-pupil funding would bring budgets to below 2015-16 levels, the research institute concluded.
Regardless, its authors added, there had been "no indication given" of how these savings would be made, and no clear estimate of how much some new policies would cost.
The concerns come amid confusion over Theresa May's free school breakfasts pledge, which was ridiculed after experts calculated that meals would have to be costed at below 7p per pupil in order for the funds to meet.
 [Source"cnbc"]