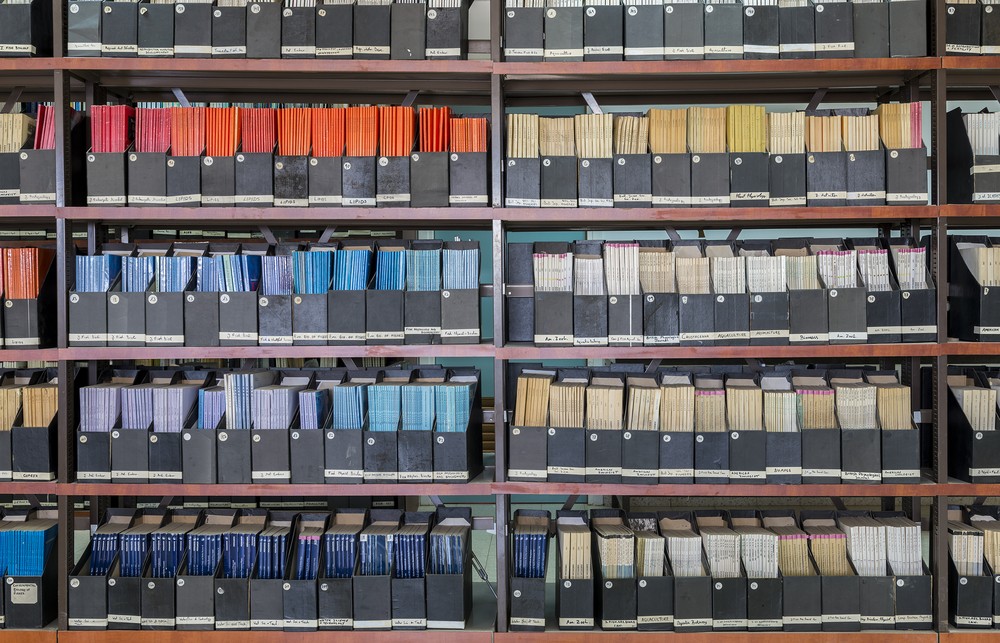 The growth in the number of academic papers outside Scopus-indexed journals is also impressive. Citing Google Scholar, the ministry's academic database, Sinta, showed that in 2013 there were 86,510 papers and this grew to 157,892 in 2017. (Shutterstock/-)
In its race to beat Singapore and Malaysia in academic paper quantity, Indonesia is pushing scholars to write more, threatening some of them with allowance cuts if they fail to comply.
However, with so many papers flooding the academic realm, the government has found the country does not have enough journals to accommodate all the papers, which is estimated to amount to more than 150,000 per year.
The surge in the number of papers has changed the pace of things on the editorial board of the Indonesian Journal of Geography (IJG), a Scopus-indexed journal managed by Gadjah Mada University in Yogyakarta. It used to be difficult for the editors to find articles but since the issuance of Ministerial Regulation No. 20/2017, which pushes middle-level to high-level scholars to get published in journals or else lose their allowance, the journal has received 10 times the usual number of submissions.
"In each edition, we always try to publish 15 items, but for years it had been difficult even to find 11 manuscripts. Now, we must reject many because the amount of submissions has increased 10 times in the past months," the IJG chief editor told The Jakarta Post recently.
In 2009, for example, the IJG published 12 articles, but in 2017 the number increased to 25.
The IJG, published since 1966, is one of 37 accredited journals in Indonesia that are indexed in Scopus, the world's largest abstract and citation database of peer-reviewed literature for academic journal articles.
ASEAN ambition
For years, the Scopus Index has shown that papers by Indonesian scientists lagged behind Malaysia, Singapore and Thailand. Only in 2017 did Indonesia manage to overtake Thailand for the third position. And the growth in the number of articles, from 5,250 articles in 2013 to 19,098 in 2017 means the ministry is optimistic that Indonesia will overtake Singapore this year, and then Malaysia next year, to achieve first place in ASEAN.
The growth in the number of academic papers outside Scopus-indexed journals is also impressive. Citing Google Scholar, the ministry's academic database, Sinta, showed that in 2013 there were 86,510 papers and this grew to 157,892 in 2017.
Not enough journals
Many factors have contributed to this growth but the new ministerial regulation has changed the game greatly. The regulation requires academics to publish at least one scientific paper in three years in an international or accredited journal.
Another regulation has also contributed to the surge in published papers. Three years ago, the government issued Ministerial Regulation No. 44/2015 on higher education quality, which required every graduate student to publish one piece in an accredited journal and a doctoral candidate to publish a piece in an international journal.
Now that the ministry can expect 150,000 papers per year, it realizes Indonesia needs around 8,000 journals, but currently, according to the Sinta database as of June 9, only about 1,800 scientific journals are indexed in Sinta's scoring system. Only 535 of these are accredited and only about 40 are indexed in Scopus.
This means Indonesia needs more than 6,000 new journals. "We expect that next month we will have 3,500 [Sinta-indexed] journals," Research, Technology and Higher Education Minister Muhammad Nasir said last month.
Nanang Indra Kurniawan, the program secretary of the Politics and Government Post-Graduate Program, which manages graduate students, said his office was in the process of starting a new journal to accommodate papers from its master's students.
The new Jurnal PolGov is calling for papers, especially from master's students enrolling in 2017. It can accommodate 18 to 24 papers a year, although they had about 50 master's students in 2017.
"The long-term target for this journal is to be indexed in Sinta or even Scopus. But for the time being, we've started the journal to 'save' our students," Nanang told the Post.
Publishing journals is not easy
"It's going the be challenging, but I am optimistic," Nanang said about the new journal.
Nanang said to start a journal with a long shelf life, the team needed several things. First, a strong research environment, which has to be built up in several ways, including funding research. It also needs full-time administrative staff and a strong team to ensure the continuity of the journal.
So far, the lack of such a full-time and strong team has meant the journal is produced intermittently, Nanang said. Another factor is securing funding and a strong network.
Delik Hudayah, an official at the journal management unit at Bandung Institute of Technology said in May that journal publishing was mostly "voluntary and the creators are sometimes not professionals". "Journals also depend on individuals, they are not a product of a system. When the person dies, the journal dies too," he said.
The ministry has also added more personnel to push for more accredited journals. Before, Indonesia assessed journals for accreditation twice a year but with the new effort, it is pushing for six times a year, using an online tool to make it faster.
"There are around 200 assessors from the ministry and the Indonesian Institute of Sciences [LIPI]," the ministry's director general for research and development Muhammad Dimyati told the Post.
"Accelerating and encouraging universities and research institutes to conduct research can be a means to accelerate the progress of our nation," Dimyati added.
However, Indonesian Academy of Sciences (AIPI) deputy chairman, Professor Satrio Soemantri Brodjonegoro, said that pushing for quantity was not the answer to ensure the nation's progress.
"Our government is still pushing for quantity. Sorry to say, but for me that touches only the surface. We're supposed to take a closer look at the quality of the research," Satrio said
He said that it was better to ask hundreds of academics to work together in publishing 20 breakthrough and masterpiece papers, which could "change the world" and be published in an internationally reputable journal, than to publish 1,000 "mediocre" papers in local journals.
In other countries, like Singapore, Satrio said, authors produced many scientific publications, not because they were obligated to write, but because they really have many high-quality publications.
"And that's because the government provides the researchers with a great research environment and facilities. This must also be the Indonesian government's focus," he said.
["Source-thejakartapost"]